Here's a handy guide to coverage by policy type—and what's not typically covered.
Standard homeowners policies cover a wide range of potential disasters, from tornadoes to lightning strikes to winter storm damage. Policies do vary, though, so for your own peace of mind, check yours for the specific perils covered. Learn what's generally covered by each homeowners insurance policy type—and what's not.
---
Disaster coverage by homeowners policy type
WHAT TYPE OF DISASTERS ARE COVERED?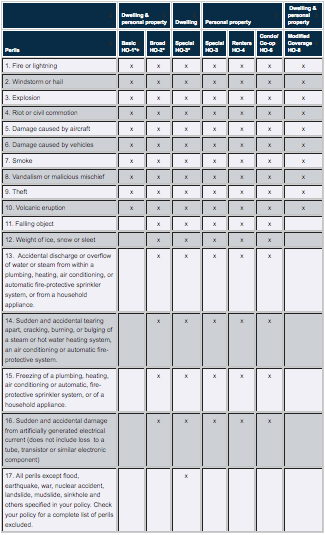 Disasters that are not covered