Article by Elena Stewart / Photo via Pexels
For businesses preparing to reopen after a lengthy lockdown, there are many things to consider. How is your financial standing? Are your employees willing to return to work? Do you need to ramp up your cleaning procedures? Developing a reopening strategy is paramount to the
success of your business as you come out of lockdown. As you prepare to reopen your business, keep these tips and resources in mind!
Develop a Plan to Avoid Liability
The hazardous nature of the coronavirus pandemic puts business owners at risk of legal issues
if a customer or staff member gets sick.
● Review and understand the state guidelines that apply to your business so you can
avoid issues with local laws.
● Review the World Health Organization guidelines for cleaning, disinfecting, and
otherwise keeping everyone safe.
● Form a New York LLC to shield yourself from personal liability in the event of a lawsuit.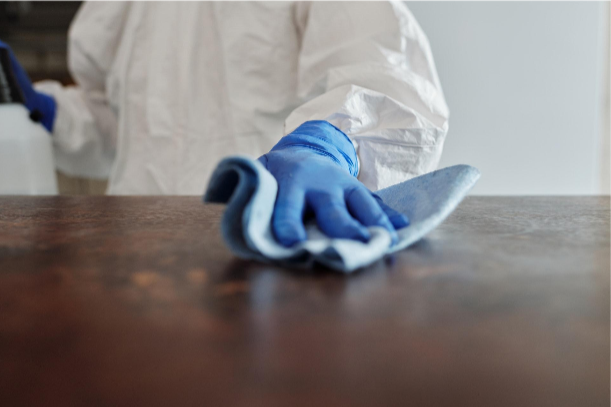 Adjust Your Business Budget
If money is tight right now, it's important to review and adjust your business budget so you can
maintain a consistent cash flow and stay on top of your bills.
● Talk to a financial consultant for help reviewing your finances and developing a solid
business budget.
● Try to put certain expenses on hold as you get back on your feet.
● Continue to monitor your business spending against your income to keep your cash flow
under control.
Prioritize Your Employees
Many employees feel uncertain about returning to work amid the pandemic. Listen to their
concerns and do what you can to make everyone feel comfortable.
● Make a plan to help your workers maintain social distancing in the workplace, whether
this means special seating arrangements or staggered lunch breaks.
● Consider offering your employees the option to work from home when possible.
● You may even want to enforce medical screening protocols for employees, visitors,
delivery drivers, and anyone else entering your workplace.
If you're having a hard time getting your business back up and running following the lockdown,
you're not alone. Countless small businesses across the country are navigating new challenges
as they reopen to customers. Take it one day at a time and remember to make safety a top
priority. You will get through this!